Fighting Climate Change with Starbolt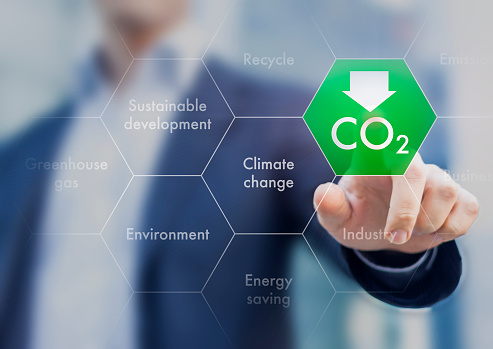 As we near the end – hopefully – of the COVID-19 pandemic, the issue of climate change remains. Yes, there are new carbon laws that will help reduce emissions by some later date, but people and the organizations they work for want to make a real impact – now.
A study carried out in 2021 sampled 272 companies and provides perspectives into the attitude towards climate change in the professional workplace. Over the last three years, on average, seven out of ten companies have completed a carbon assessment. This assessment analyzes three significant points: direct greenhouse emissions, indirect emissions related to energy, and other indirect emissions. The study also revealed that over 80% of companies want to carry out these assessments annually.
However, the actual completion of the assessment varies with the company's size; 88% of large companies have completed the assessment, whereas only 35% of micro-enterprises have completed it. This disparity between large and small companies is somewhat expected as there are costs involved that some smaller companies may not be able to afford.
Regardless of whether the assessments have been completed or not, there is a clear indication – from both large and small organizations – that companies and their employees want to take action to help preserve our planet. A partnership with Starbolt turns the idea of fighting climate change into a reality.
Companies partnered with Starbolt can do so at a low cost with the help of tax deductions and government subsidies. Doing so accomplishes three things: the company gets to fulfill its desire to support and participate in combating climate change, employees get to actively participate, and the company elevates its image by sharing that they are supporting and engaging in sustainable living.
By choosing to ride with Starbolt, companies get the chance to provide electric bikes, scooters, and mopeds to their employees. These sustainable modes of transportation are low-cost and align with companies' climate change ambitions. Starbolt is the low-cost solution for organizations that want to support and engage in combating climate change.
Starbolt is also the perfect solution for employees. As opposed to hearing about employers' donations or receiving a memo, employees get to actively participate while riding one of Starbolt's sleek and stylish electric vehicles. Starbolt fulfills both the company's and the employees' desires of combatting climate change.      
The combination of the company and its employees working together to support sustainable transportation establishes a corporate culture that will attract new talent and retain employees. A partnership with Starbolt will also promote the company's image. The company will be seen as capable, ambitious, socially conscious, and a great place to work – all things a company wants to be known for.